ISAMAX is committed in offering you personalized service along with timely and suitable feedback.
Having solid market knowledge as well as a comprehensive understanding of the procedures and legal documents involved, the ISAMAX team of devoted and professional brokers will answer all your inquiries in a clear and transparent manner, thus ensuring that your purchase or sale transaction is a pleasant and reassuring experience. Treat yourself to peace of mind by living the ISAMAX experience.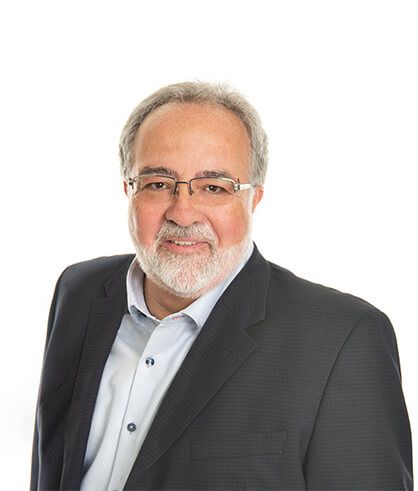 Richard Boulé
Certified Real Estate Broker
514-894-5835
Richard's role is to meet and surpass customer expectations, to remain available to them and to ensure that all transactions are conducted according to the highest standards with rigor and competence.
Having acquired a solid financial background and real estate expertise over the years, Richard is never short of good advice, whether it is in the residential, multi-dwelling or commercial domain. Experienced in property management since 1983, Richard is skilled to answer all and any questions and to act as counsel all through the process.
For Richard, the best publicity since becoming a broker in 2004 and acquiring his own agency in 2011 consists of his valued clients who time and again recommend him to their friends, neighbours and family members. This is a sure sign of trust and confidence which endures over time and demonstrates that he remains loyal to his precious clientele.
Maxime Boulé
Residential Real Estate Broker
581 909-5835
Maxime has always shown a passion for the real estate world. He holds a Bachelor in Administration, specializing in urban and property management, He has also acquired 3 years of experience in accounting for a reputable engineering firm. At the young age of 14, Maxime partnered in a real estate project and has since developed his skills in the field.
Young, energetic and dependable, he will accompany you with rigor through one of the major transactions of your life, whether it is the acquisition or sale of your home. He will listen to your needs in order to establish a remarkable and durable collaboration.